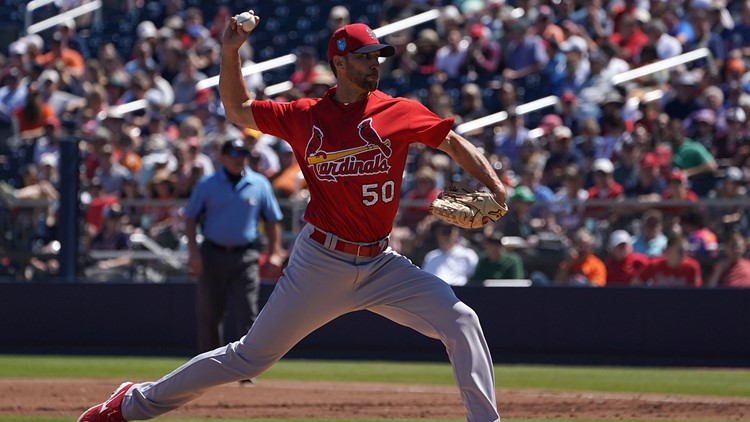 As expected, veteran righthander Adam Wainwright is headed back to the disabled list after inflammation in his throwing elbow resurfaced over the weekend.
In the short term, RHP Jack Flaherty has been recalled from Triple-A Memphis and is set to start Tuesday's game in Minneapolis against the Twins.
In two starts with the Cardinals this season, Flaherty is 0-1 with a 3.60 ERA and has struck out 11 batters in 10 innings pitched. He missed three weeks in his previous DL stint and could be facing a lengthier absence this time. In his last start Sunday, Wainwright walked six batters and allowed two runs in 2 1/3 innings against the San Diego Padres before being pulled from the mound.
In five starts for Memphis, Flaherty was 4-1 with a 2.27 ERA (2 in the Pacific Coast League) and 41 strikeouts (T5th in PCL).