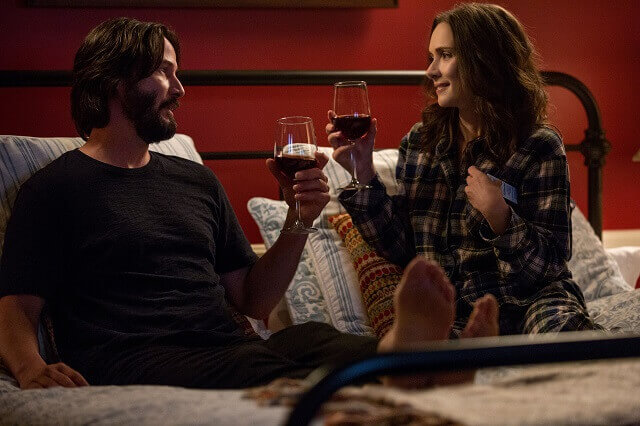 The two minute trailer finds Keanu Reeves (the John Wick film franchise) and Winona Ryder (Netflix's Stranger Things) playing wedding guests who detest pretty much everything about the wedding they're forced to attend.
"So, we're just the people you don't know where to stick?", Ryder's Lindsay asks after becoming annoyed over their seating arrangement for the ceremony. "Close. I believe that there's nobody for anyone", replies Reeves' Frank.
Keanu Reeves and Winona Ryder have shared the screen several times before, going all the way back to Bram Stoker's Dracula in 1992, but now, the two are trying their hands at a new genre: the rom-com.
In addition to Dracula, Reeves and Ryder have previously starred together in 2006's A Scanner Darkly and 2009's The Private Lives of Pippa Lee. Levin's best known as a writer on the sitcom Mad About You and the television drama Survivor's Remorse.
Sunshine Pictures' Gail Lyon produced Destination Wedding with Two Camel Films' Elizabeth Dell alongside Robert Jones for The Fyzz Facility, which is fully financing the film.
Keanu Reeves and Winona Ryder star in Destination Wedding, a new romantic comedy which casts those 90s darlings as wedding guests... who hate each other's guts. When debate gives way to desire, they must decide which is stronger: their hearts or their common sense. The film arrives in the the USA on August 24, and we'll 100% let you know when it hits local screens.