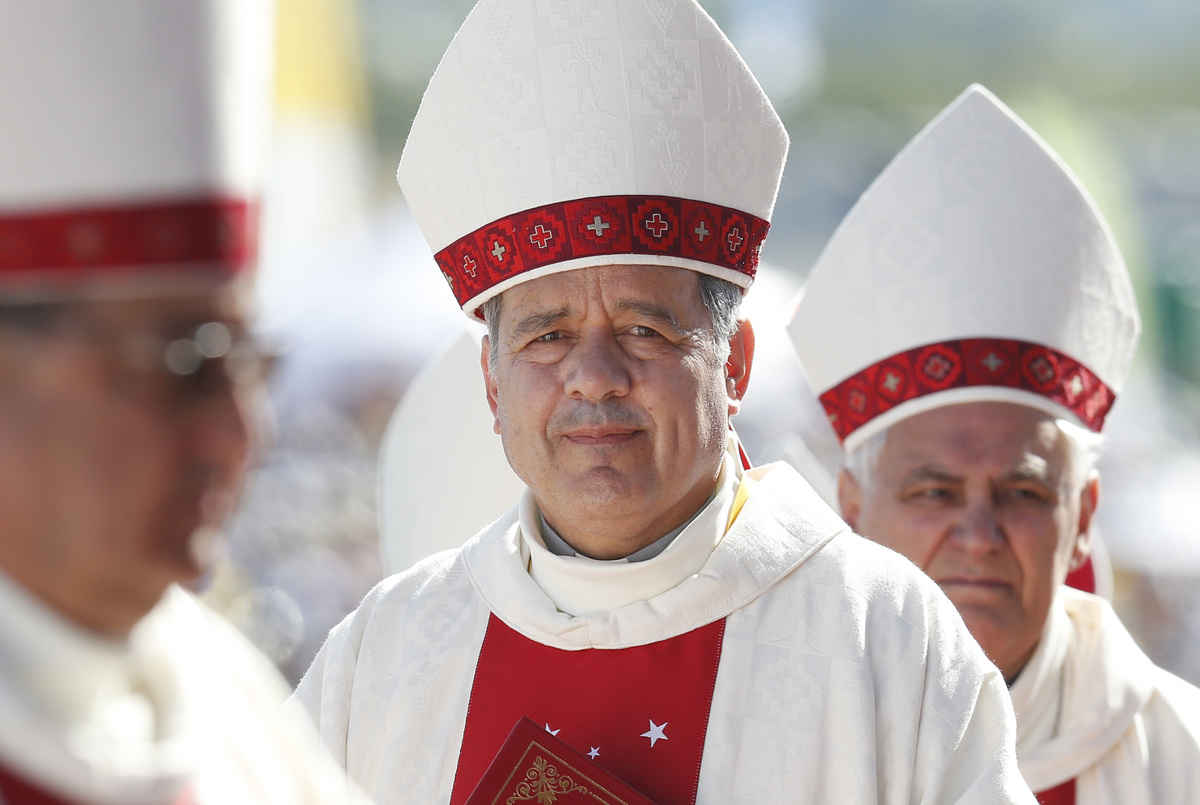 Pope Francis accepted Monday the resignation of three Chilean bishops including the controversial Juan Barros following a child sex abuse scandal in Chile which has come to haunt his papacy.
In a statement Monday, Barros asked forgiveness "for my limitations and what I couldn't handle". Some said more housecleaning now is needed to heal the devastation wrought by the scandal.
"A new day has begun in Chile's Catholic Church!" tweeted Juan Carlos Cruz, the abuse survivor who denounced Barros for years and pressed for the Vatican to take action.
The other two bishops whose resignations were accepted had submitted them prior to the pope's summit after having reached the mandatory retirement age of 75. "The band of delinquent bishops ... begins to disintegrate today".
Francis apologized to the victims and admitted he had made "grave mistakes" after reading a 2,300-page report on abuses in Chile.
Those two investigators, Archbishop Charles Scicluna and Spanish Monsignor Jordi Bertomeu, are heading back to Chile on Tuesday to begin what the Vatican has said is a "healing" mission to Osorno.
The Pope accepted the resignation of the three bishops on Monday but it was not immediately clear if the move meant that he would not accept any of the other resignations.
Several members of the Chilean church hierarchy are accused by victims of ignoring and covering up child abuse by Chilean paedophile priest Fernando Karadima during the 1980s and 1990s.
The Pope has promised Chilean Catholics scarred by a culture of clergy sexual abuse that "never again" would the Church ignore them or the cover-up of abuse in their country.
Church administrators were appointed to run all three diocese.
Juan Carlos Claret, spokesman for a group of Osorno lay Catholics who fiercely opposed Barros, said Francis' acceptance of the resignation signaled "the end of the damage" that the pope himself had inflicted on the diocese by appointing Barros in the first place. He called for a process to find "truth, justice and reparation" for the damage caused.