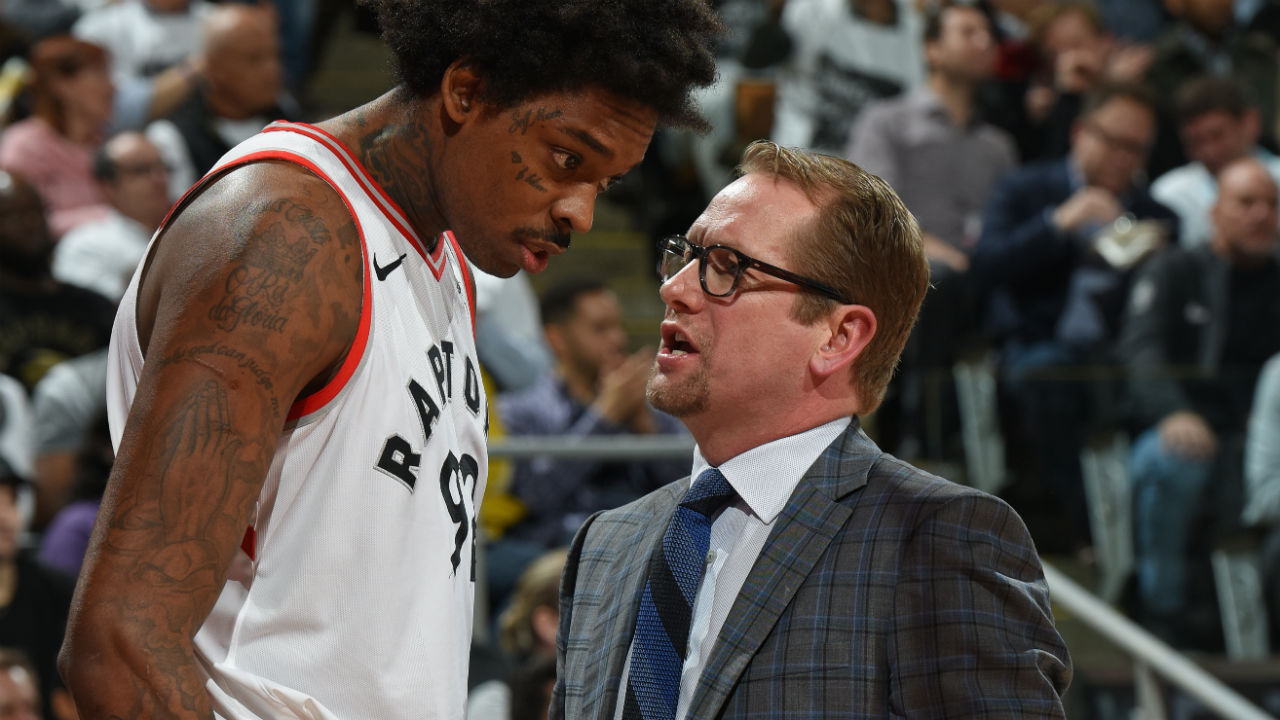 The chance he's long coveted has finally arrived.
On Tuesday, reports surfaced announcing the Raptors had settled on assistant coach Nick Nurse as their next head man. Nurse replaces Dwane Casey, who was sacked shortly after the Raptors were swept in the Eastern Conference Semifinals by the Cleveland Cavaliers.
The move seems to suggest there will be at least some continuity between what the Raptors have been doing and what they'll do on his watch. Stackhouse had several other interviews in the past month, Kalamian has interviewed for outside positions before, and Nurse has been at the top of potential first-time hire lists for years now, so there's legitimate flight risk here.
Nurse coached in Europe for 11 years starting in 1996.
Nick Nurse, head coach of the Iowa Energy, thanks the fans following the team's game against the Tulsa 66ers at the Wells Fargo Arena on April 18, 2011 in Des Moines, Iowa. Toronto went 59-23 this season, the best record in the Eastern Conference and second-best record in the National Basketball Association behind only Houston - and Nurse was in charge of the offense, led by All-Star guards DeMar DeRozan and Kyle Lowry.
Nurse is widely credited with successfully installing the Raptors' new offensive system this season. He's been an active coach since 1989 but spent most of his career in college and the D-League.