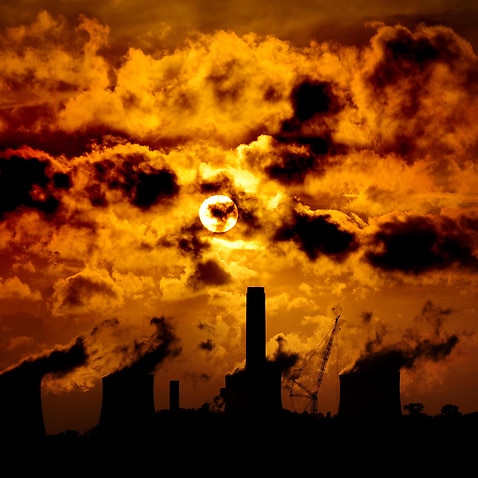 Residents living and working in Australia's biggest city aren't immune to the worsening crisis either, with a staggering 90.1 per cent of Greater Sydney now in "intense drought". Sixty-one percent of New South Wales is in either drought or intense drought, and almost 39 percent is considered drought-affected, Department of Primary Industries maps show. Young farmers under 35 are especially vulnerable to stress and negative effects of droughts, researchers at the University of Newcastle said in a recent study.
Less than 10mm (0.4in) of rain was recorded in parts of NSW in July, officials said.
One of the driest winters on record has led to water shortages and diminishing food for stock across the state and Minister for Primary Industries Niall Blair said producers were facing "very hard decisions".
State and federal governments are providing financial help, but not enough for many farmers.
The Bureau of Meteorology's outlook for the next few months shows below-average rainfall and hotter temperatures than normal, which will likely exacerbate the drought.
But the problem is not confined to NSW - more than half of neighbouring Queensland is in drought. Prime Minister Malcolm Turnbull toured some drought-stricken communities on Sunday, announcing $12,000 grants for each affected farming family.
Farmers in NSW were spending up to A$10,000 per truckload of hay to feed their animals, he said.
While much of Australia's southeast is struggling with tough dry weather, this year the drought conditions in Australia's most populous state have been the driest and most widespread since 1965.
Stock agent Simon Bourke told the ABC: "We're selling livestock we don't want to sell... down the track there's really not going to be too many cattle or sheep left".
No, the so-called millennium drought of 1997-2005 is often cited as the most devastating - it ravaged nearly 50 per cent of Australia's agricultural land.