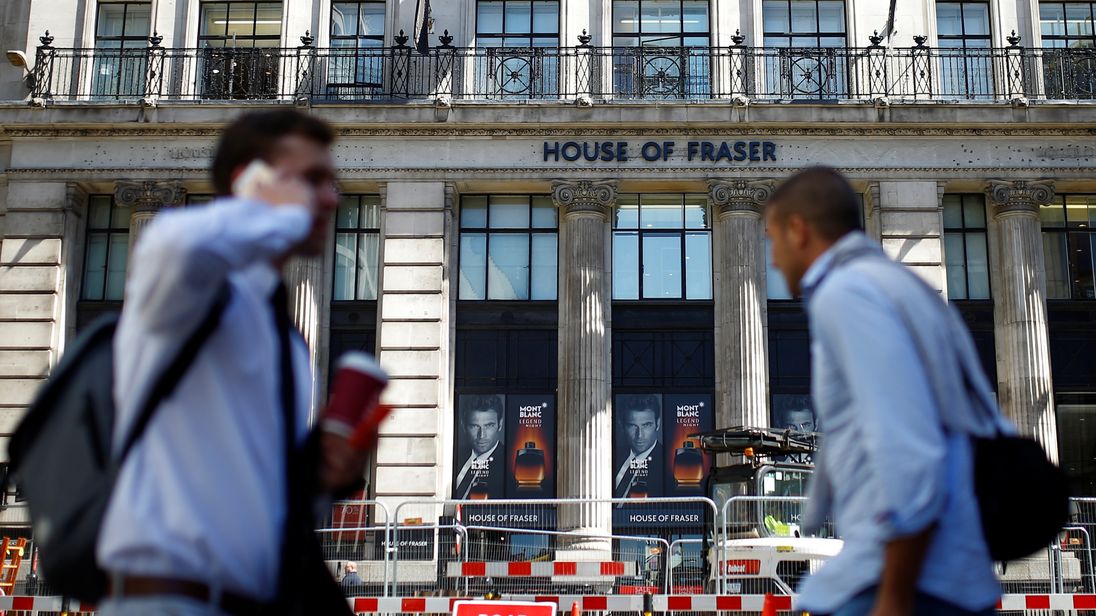 Tracksuit tycoon Mike Ashley's Sports Direct chain has bought House of Fraser out of administration for £90 million.
It it not clear how many of its 59 shops or 17,000 staff employed by the chain and its concession holders would be affected. The administration is due to be arranged at a court hearing early on Friday morning.
The company said "significant progress has been made" in reaching a sale of the group's business and assets.
House of Fraser said administrators Ernst & Young had confirmed that the business would continue trading, including all stores and offices, while they attempted to complete a sale.
The retailer has one store in Dublin and one in Belfast, though neither were in the cohort of outlets marked for closure under the rescue plan.
A notice in the Lincoln store window advised the store would open later at 11am on Friday, August 10.
House of Fraser told the Luxembourg stock exchange that "discussions continue" with potential investors.
Chief executive Alex Williamson said: "We are hopeful that the current negotiations will shortly be concluded".
"In the two weeks since the Cenbest and C.Banner transaction ceased, the directors have brought forward a number of potential buyers and the group's financial advisors have run a comprehensive M&A process to identify and then develop other third party interest that has culminated in the senior secured creditors leading negotiations with parties at a critical pace".
Thousands of anxious shopworkers at House of Fraser stores and its concessions are now waiting to discover their fate.
But it had the benefit of giving those workers six months to try and find new jobs.
The chain said discussions between interested investors and its main creditors did not conclude in a "solvent solution" and it has no choice but to appoint administrators.