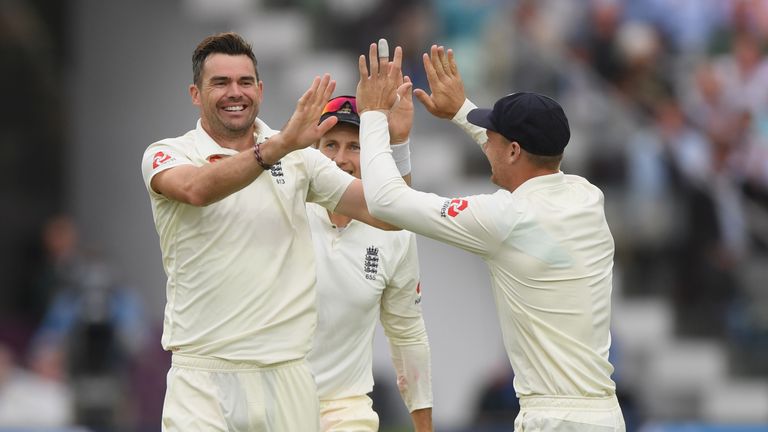 Saturday's play resumed with England yet to begin their reply after James Anderson, in overcast conditions ideal for swing bowling, had taken five for 20 on Friday following Thursday's total washout. Now the third has been ticked off. Chris Woakes has a Test century at Lord's.The photocopier, the whistle, the x-ray scanner, even the bicycle bell - Birmingham can lay claim to being the birthplace of countless things, but on day three at Lord's none were more valuable than Woakes.
In the first over back, Kohli, off strike, refused an easy single called by Pujara.
Team India will look to bounce back strongly on Day 3 of the second Test against England at Lord's.
Woakes was 120 not out, having shared a partnership of 189 with Jonny Bairstow (93) that was an England record for the sixth wicket in Test matches against India, beating the 171 put on by Ian Botham and Bob Taylor at Bombay (now Mumbai) in 1980.
India had recalled left-arm wrist-spinner Kuldeep Yadav, who tormented England during the preceding one-day series, for just his third Test after dropping paceman Umesh Yadav, who bowled well at Edgbaston.
It was a stand made all the more valuable by the fact England had slumped to 98 for four at lunch, after their latest top-order collapse threatened to undo the bowlers' good work.
But it was new-ball partner Mohammed Shami who struck first when, from around the wicket, he had Keaton Jennings, aiming across the line, lbw for 11. The sight of big-hitting Jos Buttler at the crease would not have settled their nerves, but such has been the difficulty to score on the Lord's pitch that Virat Kohli and Co. would have doubtless backed themselves to make early inroads.
On the stroke of lunch, the impressive Shami picked up his second wicket with a ball that kept low and cannoned into Root's pads. But Bairstow, as he's often done before, held firm while attacking the loose ball.
But, on 28, Pope missed a straight delivery from Hardik Pandya and had to depart. As so often happens they did not have to wait long fir the second wicket, Alastair Cook caught behind for 21 off Ishant Sharma (one for 26) to leave England on 32 for two.