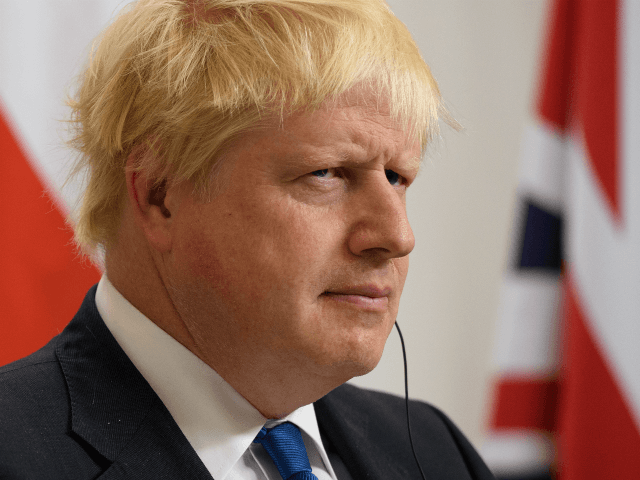 Jacob Rees-Mogg believes Boris Johnson will be taking criticism of his burka comments "in his stride".
The arch-Eurosceptic suggested the probe is being driven by Theresa May's "personal rivalry" with Mr Johnson and is an attempt to stop him from becoming leader.
A Downing Street source told the BBC the investigation was "not about individuals or personalities".
Mr Johnson said women in burkas looked like "letter boxes" or "bank robbers".
A panel including one independent figure, one representative of the voluntary party and one nominated by the backbench 1922 Committee, will look into complaints that Mr Johnson's comments breached the Conservative Party's code of conduct.
The former foreign secretary, who also argued against a ban on full-face veils, has rejected calls to apologise.
Mr Johnson, who is holidaying overseas, is yet to respond to the furore sparked by his article on Monday in which he said Muslim women wearing the burka looked like "letter boxes" or bank robbers.
The complaints will be looked at by an independent panel which could refer Mr Johnson to the party's board - it has the power to expel him.
In his column, Rees-Mogg claimed senior Tories have criticised Johnson because they are envious of his "many successes, popularity with voters and charisma".
Rees Mogg wrote: "Could it be that there is a nervousness that a once and probably future leadership contender is becoming too popular and needs to be stopped?".
"This may explain the attempt to use the Conservative Party's disciplinary procedures, but it has been handled so ham-fistedly that it brings only sympathy and support for Mr Johnson", he wrote. Attacking Boris merely helps the Opposition.
On Friday, the UK's equalities watchdog said Johnson's remarks were "inflammatory and divisive" and risked "vilifying Muslim women".
Thus far, Johnson has refused to apologise for his remarks, despite being asked to do so by chairman Brandon Lewis and the Prime Minister.
The Conservative Muslim Forum founder Lord Sheikh called for Mr Johnson to have the whip removed, saying that an apology would not be enough.
But comedian Rowan Atkinson was among those who expressed support for Mr Johnson. Papers such as the Daily Mail and Telegraph have reported receiving a deluge of letters from readers with the majority supporting the stand made by Boris.
Mr Johnson is on holiday overseas and is yet to respond to the reaction to his article.