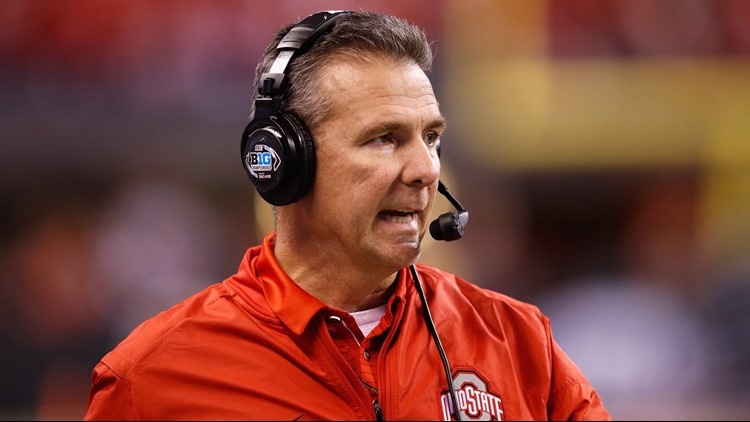 Smith was sacked from his position as the Buckeyes' wide receiver coach in late July after details of domestic abuse allegations made against him years earlier came to light in a report from college football reporter Brett McMurphy.
Jeff Snook, who has experience reporting on Ohio State football, recently posted a couple reports involving Smith, including an allegation that Herman, the current Longhorns coach and former Buckeyes offensive coordinator under Urban Meyer, was the one who tipped McMurphy to Smith's history of abuse allegations.
And, according to his attorney Bradley Koffel, Smith will answer any and all questions from the committee.
Meyer admitted that he knew Courtney accused Smith of domestic violence in 2015, after initially saying the opposite at Big Ten media days.
It's highly unlikely that Smith will get his job back at Ohio State at this point - especially in time for the Buckeyes' season opener against Oregon State in three weeks - given that Meyer is still on paid administrative leave himself.
"We're not trying to run from the truth, but we're not the only ones with warts on us", Koffel told ESPN.
Smith said a week ago that he believed Meyer followed all protocol properly when dealing with the incident in 2015. The group started interviewing Ohio State employees last week and said it expects to complete its review by August 19.