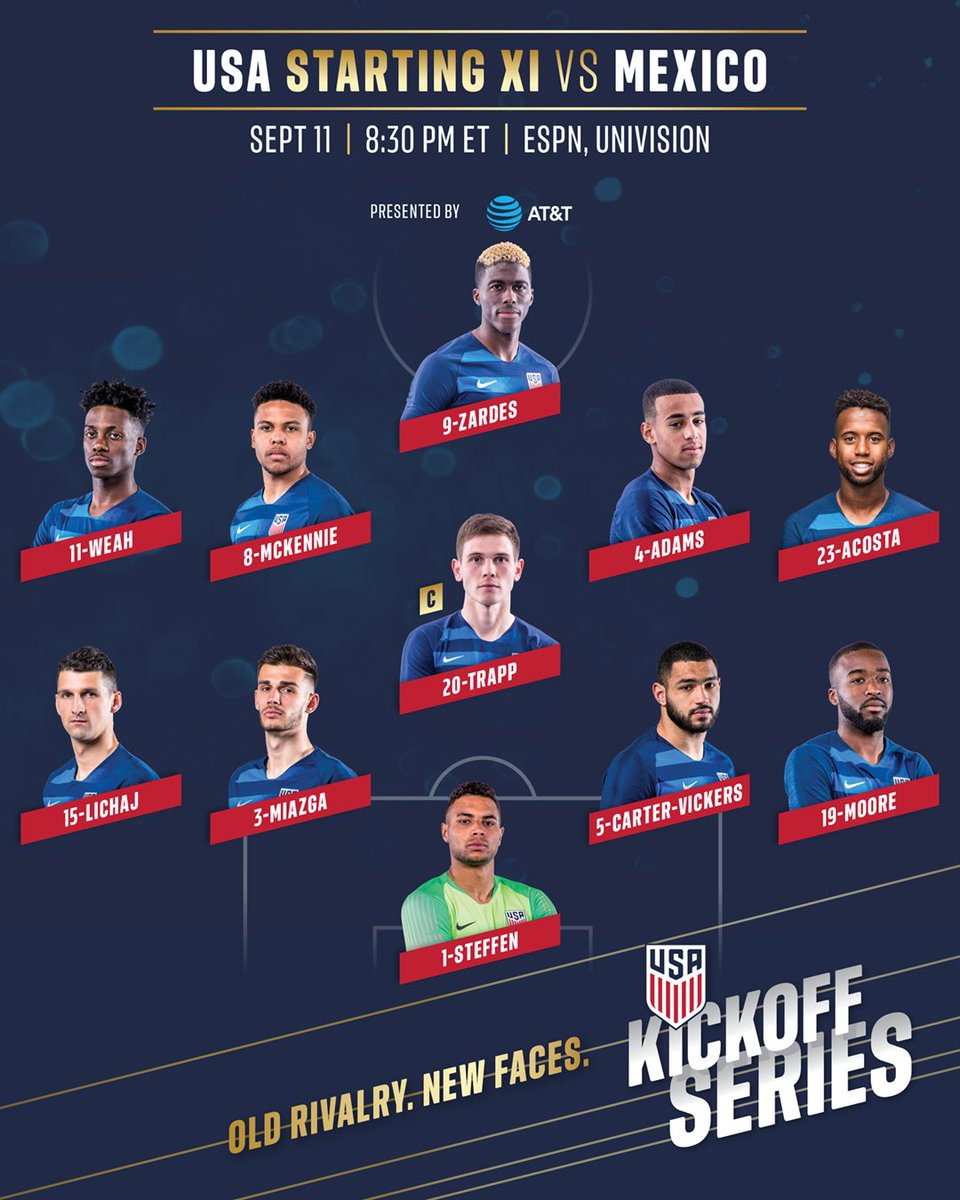 Miazga became rattled when Lainez snapped away at his ankles while he shepherded the ball from danger in the 64th minute with the scores at 0-0, and confronted the pint-sized player about his zealousness.
The altercation emerged as the pair tussled for possession near the touchline and the USA ace does well to draw a foul from the Club America teenager.
The game threatened to spill over in the 65th minute as 6-foot-4 defender Miazga squared up to 5-5 Lainez and made a gesture seeming to mock the height difference between the two, but Lainez brushed it off.
Mexico forward Angel Zaldivar immediately got between the pair, with USMNT goalkeeper Zack Steffen also getting into the mix.
USMNT defender Matt Miazga clashed with teenager Diego Lainez, which brought both teams together, though no one was sent off for that incident. Miazga had already picked up a caution earlier in the contest.
Zaldivar was quickly shown his marching orders for a tackle on midfielder Wil Trapp after coming in studs up and over the ball on the US midfielder. However, it was the USA who won the match 1-0, when Tyler Adams found the net in the 71 minute.
After the match, Lainez tried to down play the incident, telling reporters: "It's something that happens in soccer. It's something that's totally normal". It's part of the game.
The U.S. continues playing friendlies next month against Colombia and Peru.
Neymar later responded, saying he did not care because he did not know who Yedlin was.