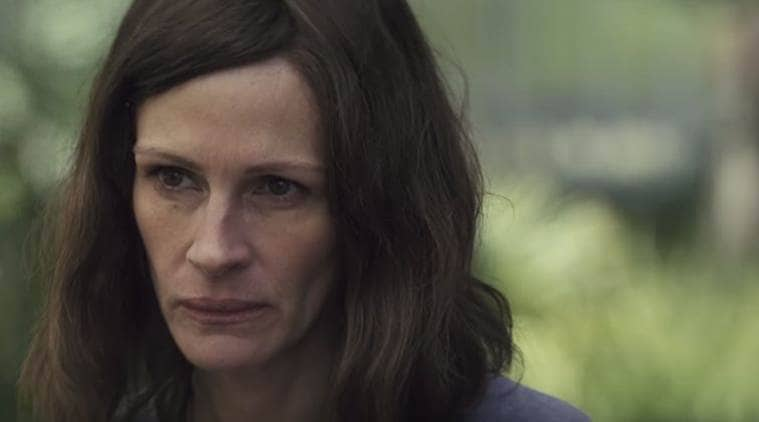 Julia Roberts' Heidi can be heard repeating this over and over again in the new trailer for Amazon's Homecoming, debuting November 2.
Roberts plays Heidi Bergman, who works at the Homecoming Transitional Support Center, helping soldiers make a smooth transition from the battlefield to home.
The trailer shows her meeting with Walter Cruz, played by Stephan James, a soldier eager to begin the next phase of his life and also cuts to four years later when she has left the job and started a new life living with her mother (Sissy Spacek).
Writer/producer of The Sopranos and Mad Men, Matthew Weiner, is back with The Romanoffs - more about that here - and the streaming giant are about to unleash another massive show that features one of the biggest stars in the world, Julia Roberts.
Homecoming is a mind-bending psychological thriller starring Julia Roberts and directed by Sam Esmail (creator of Mr. Robot).
This thrilling new program marks the first time that Roberts has starred in a TV series, with Amazon giving it a two-season pickup last summer. Heidi quickly realizes that there's a whole other story behind the story she's been telling herself.
Other cast members include Bobby Cannavale ("The Station Agent"), Shea Wigham ("Take Shelter"), Jeremy Allen White ("Shameless"), Alex Karpovsky ("Girls") and Dermot Mulroney ("My Best Friend's Wedding").