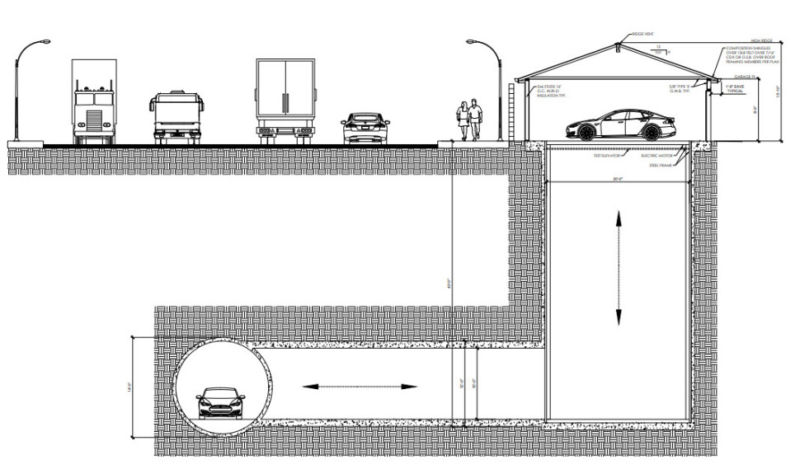 A Southern California city gave the go-ahead this week to Elon Musk's tunnel-digging venture, The Boring Company, to build an underground vehicle elevator. The goal here would be to allow people to get their cars from their garage right into one of the Boring Company's test tunnels so they can drive it near their destination once they arrive.
The Boring Company, Musk's cutely-named tunneling startup, has received permission to pursue the construction of a auto elevator connecting the garage of a small, single-story home it purchased in Hawthorne, Calif., to the fanciful high speed subterranean "Loop" transportation system it is constructing under the street in front of it.
To build this proof-of-concept transportation system, the Boring Company has purchased a residence above a tunnel they built beneath 120th Street and between Hawthorne Boulevard and Prairie Avenue, according to The Mercury News.
From documents submitted to council members and from a presentation at the meeting we can get a sense of what Musk is envisioning: cars descend 45 feet down via an electric elevator, which then hooks up with Loop, the name for the TBC's transit system. Naturally, given the fact that the home the Boring Company has purchased is in an actual residential area, Hawthorne City Council's approval of the project came with a few stipulations.
A proposed test elevator to connect cars to The Boring Company's tunnel network. The test site will be for research and development, and not for public use.