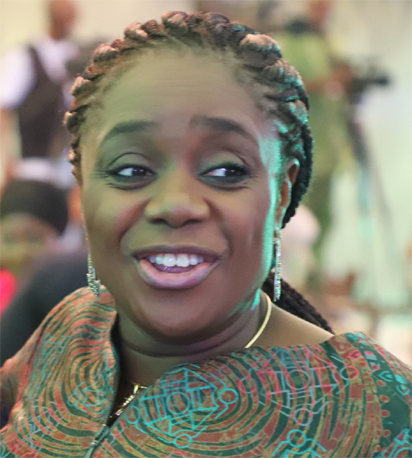 THERE was anxiety in Abuja on Friday over the continued status of Mrs Kemi Adeosun as Minister of Finance.
"We acknowledge the resignation of KemiAdeosun from office as Minister of Finance, but insist on her immediate arrest and prosecution for deserting national service and forging her NYSC Exemption Certificate in addition to alleged impropriety and abuse of office", PDP spokesman, Kola Ologbondiyan said in a statement.
Kemi Adeosun, who lived in the United Kingdom until she was 34, said she had been told she was exempt because she was over 30. Adeosun did not comment on the claims initially, prompting criticism from her opponents.
"Our investigations reveal that the Federal Government, which earlier made efforts to defend Mrs. Adeosun, has already perfected a plot to help her to evade prosecution following fears that she could open up on the large corruption going on in the financial sector under the Buhari administration".
"She has left Nigeria", a source said.
President Muhammadu Buhari accepted her resignation on Friday night, 69 days after PREMIUM TIMES first published a detailed investigation of how she obtained the fake document and went on to secure plush employments with it, including as head of Nigeria's finance ministry. Her main policy was a bid to improve tax collection and crack down on mismanagement by government agencies.
Adeosun also oversaw a strategy of restructuring Nigeria's debt portfolio into longer term maturities by borrowing more offshore and less at home to lower costs.
The government's handling of the economy is likely to be a campaign issue in February's presidential election in which Buhari plans to seek a second term.