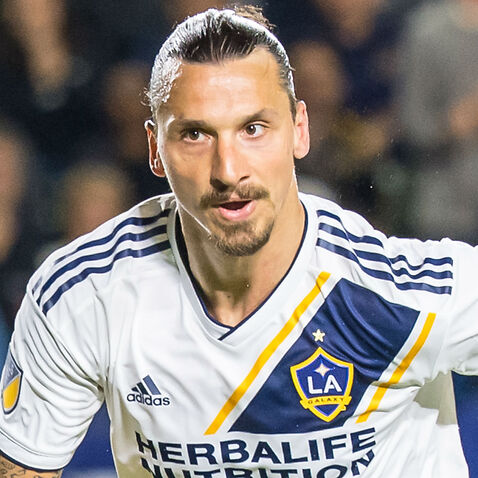 Zlatan Ibrahimovic joined Lionel Messi and Cristiano Ronaldo as the only active players with 500 or more senior club and worldwide goals after scoring an eye-catching effort during LA Galaxy's defeat by Toronto.
But his 500th career goal in the United States left fans incredulous as to how he pulled it off, completing a roundhouse kick to convert an assist from Jonathan dos Santsos to pull one back for the California team after they went 3-0 down.
Ibrahimovic's 500th goal was one of his most spectacular.
Fomer Sweden International Zlatan Ibrahimovic scored a stunning goal in the MLS on Sunday.
Prior to this, Toronto had built up a 3-0 lead at BMO Field.
There have been many memorable goals in the Swede's career and the 500th was right up there as he joined Cristiano Ronaldo and Lionel Messi as the only active players to reach the milestone.
Ibrahimovic came into Saturday's game tied for second in MLS scoring.
Toronto eventually won the game 5-3.
In his career, the 36-year-old has scored 156 goals for PSG, 66 goals for Inter Milan, 56 goals for AC Milan, 48 goals for Ajax, 29 goals for Manchester United, 26 goals for Juventus, 22 goals for Barcelona and 18 goals for Malmo. "I am happy for Toronto because they will be remembered as my 500th victim", said Ibrahimovic.