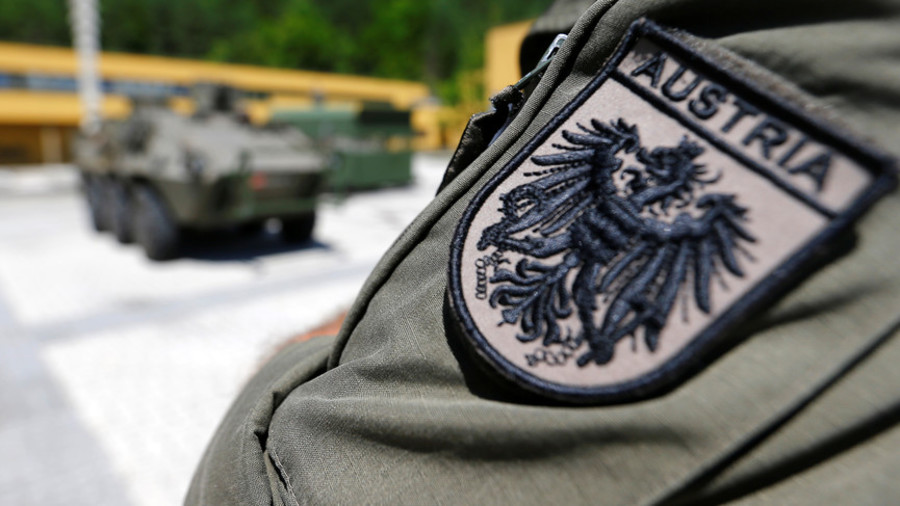 An Austrian colonel is being investigated on suspicion of spying for Russia, Austrian officials have said.
Until now, Austria has been seen as one of only a few allies of Russian Federation in the EU.
"If this suspicion is confirmed, it would be a serious burden on bilateral relations between Austria and..."
Foreign Minister Karin Kneissl has summoned the Russian charge d'affaires over the matter and canceled an upcoming trip to Russia scheduled for December 2-3, Kurz added.
In August, Kneissl caused controversy by inviting Putin as a guest of honor to her wedding.
But unlike most of the European Union nations, Austria decided not to expel Russian diplomats over the Skripals.
The FPOe - which nominated Kneissl and of which Kunasek is also a member - has had a "cooperation pact" with Russian President Vladimir Putin's United Russia party since 2016.
But it would also demonstrate the extent of Russia's hostile intelligence operations, penetrating a country that is one of Moscow's closest allies in the European Union.
Austrian Defence Minister Mario Kunasek said that Vienna had learned about an Austrian retired colonel suspected of conducting intelligence activity for Russian Federation from "a friendly service a few weeks ago".
Kurz said Austria was not going to withdraw its envoy from Moscow yet or expel Russian diplomats.
"We can't say for the moment whether this is an isolated incident or not", Mr Kunasek said.
"If the suspicion is confirmed, such cases.do not improve relations between Russian Federation and the European Union", he told reporters, without naming the suspect.
According to Austrian media reports, the colonel was paid an equivalent of $340,000 for his services.
He demanded "transparent information from the Russian side", saying that "the [Russian] ambassador - or rather, an authorised representative, because the ambassador is not in Austria now - was summoned to the Foreign Ministry".
The case indicated that "even after the end of the Cold War, spying has continued and shows the need to tighten our security network, within Austria and within the defence ministry", Kunasek said.
Russian Foreign Minister Sergey Lavrov said he was unpleasantly surprised to get no traditional request from Vienna to explain the espionage allegations.
"Recently our Western partners have made it a rule not to use traditional diplomacy, but instead use so-called "megaphone diplomacy" by publicly accusing us and for explanations about matters we know nothing about", Mr Lavrov said.