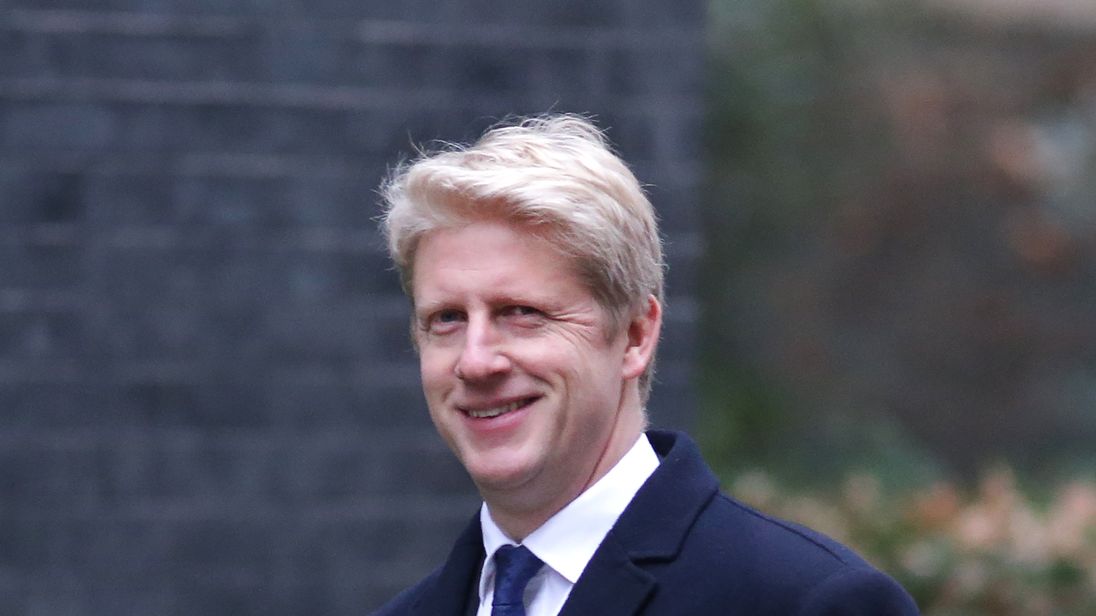 "Jo Johnson is the eighteenth minister to resign from Theresa May's government".
The Remain-supporting brother of Boris Johnson said Britain now "stands on the brink of the greatest crisis since the Second World War" with Mrs May about to present MPs with a choice between "vassalage and chaos".
He said: "I hope and I believe that we can secure that majority in parliament".
He added: "This would not be about re-running the 2016 referendum, but about asking people whether they want to go ahead with Brexit now that we know the deal that is actually available to us, whether we should leave without any deal at all or whether people on balance would rather stick with the deal we already have inside the European Union".
On Friday the DUP, whose support Theresa May relies on for votes in the Commons, said they can not support any deal which included the possibility that Northern Ireland would be treated differently from the rest of the UK. We will not under any circumstances have a second referendum.
Eloise Todd, head of the anti-Brexit campaign group Best for Britain, said: "This is an incredibly fearless move from Jo Johnson at a time when the public desperately needs more MPs to act in the national interest".
May is also facing more opposition from the Democratic Unionist Party, a party in Northern Ireland whose lawmakers have propped up May's minority government.
Cabinet ministers have been visiting 10 Downing St this week to see details of the government's plan for the "divorce deal" and subsequent trading and customs relationship with the EU.
Jo Johnson agreed the government's Brexit plan would leave it "with no say in the European Union rules it must follow". "To do anything less will do grave damage to our democracy".
Johnson became the latest senior Tory to back the idea of a second referendum and appeared to support the approach suggested by the former education secretary Justine Greening, who has suggested a three-option referendum.
"We may not have agreed about Brexit but we are united in dismay at the intellectually and politically indefensible".
Labour said the resignation - the 18th during the PM's tenure - showed May had lost authority and could not negotiate Brexit.
"To present the nation with a choice between two deeply unattractive outcomes, vassalage and chaos, is a failure of British statecraft on a scale unseen since the Suez crisis".
Boris Johnson quit as foreign secretary in July.
"Indeed he recently observed that the proposed arrangements were 'substantially worse than staying in the EU.' On that he is unquestionably right". "On that he is unquestionably right", he said.
Giving his response on Twitter, Boris wrote: "Boundless admiration as ever for my brother Jo".