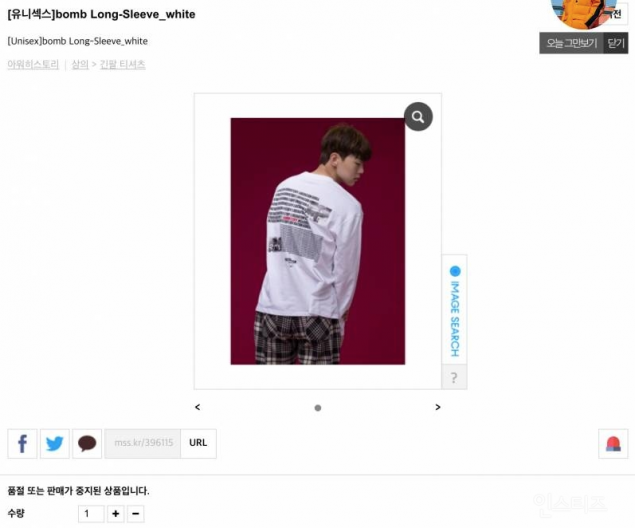 Following the news about the canceled Japanese appearance, Korean netizens have been sending their support to BTS with comments like, "What's wrong with a Korean wearing a shirt that celebrates Korea's Liberation Day?"
"The T-shirt that one of the members wore made headlines and became controversial".
A BTS Japan fan site also announced their appearance had been postponed, along with an apology to fans who had been looking forward to the broadcast.
BTS was slated to perform "Fake Love" and "IDOL" on the November 9 episode of TV Asashi's "Music Station", following the release of their ninth Japanese single this week.
"Music Station" on TV Asahi canceled a performance by the group scheduled for Friday because a member apparently wore a shirt that seemed to celebrate the atomic bombing of Japan in World War II, CNN reported.
"I'm from Hiroshima. I can not accept BTS appearing on Music Station", said one Twitter user. We, as a program, wanted to ask him his mentality in wearing it.
Japanese social media was filled with chatter over the photo of Jimin wearing the shirt with an image of a mushroom cloud with the English words "patriotism" and "Korea".
The Korean Peninsula was colonized by Japan from 1910 to 1945, and was only liberated after the allies defeated Japan at the end of WWII.
A popular South Korean boy band was set to appear on one of Japan's biggest TV stations this week, but that appearance has been canceled due to a clothing choice one of its members may have made.
The incident comes as ties between Japan and South Korea are once again strained over historical issues, with a court ruling holding Japanese firms liable for wartime forced labour claims roiling relations.
The T-shirt in question is one worn by BTS member Jimin, which started a commotion on the Japanese Internet last month.
BTS later apologised to its fans for not being able to make an appearance.
Jimin, 23, was reportedly photographed wearing the shirt a year ago on 15 August, when Koreans mark the anniversary of the end of the Japanese occupation.