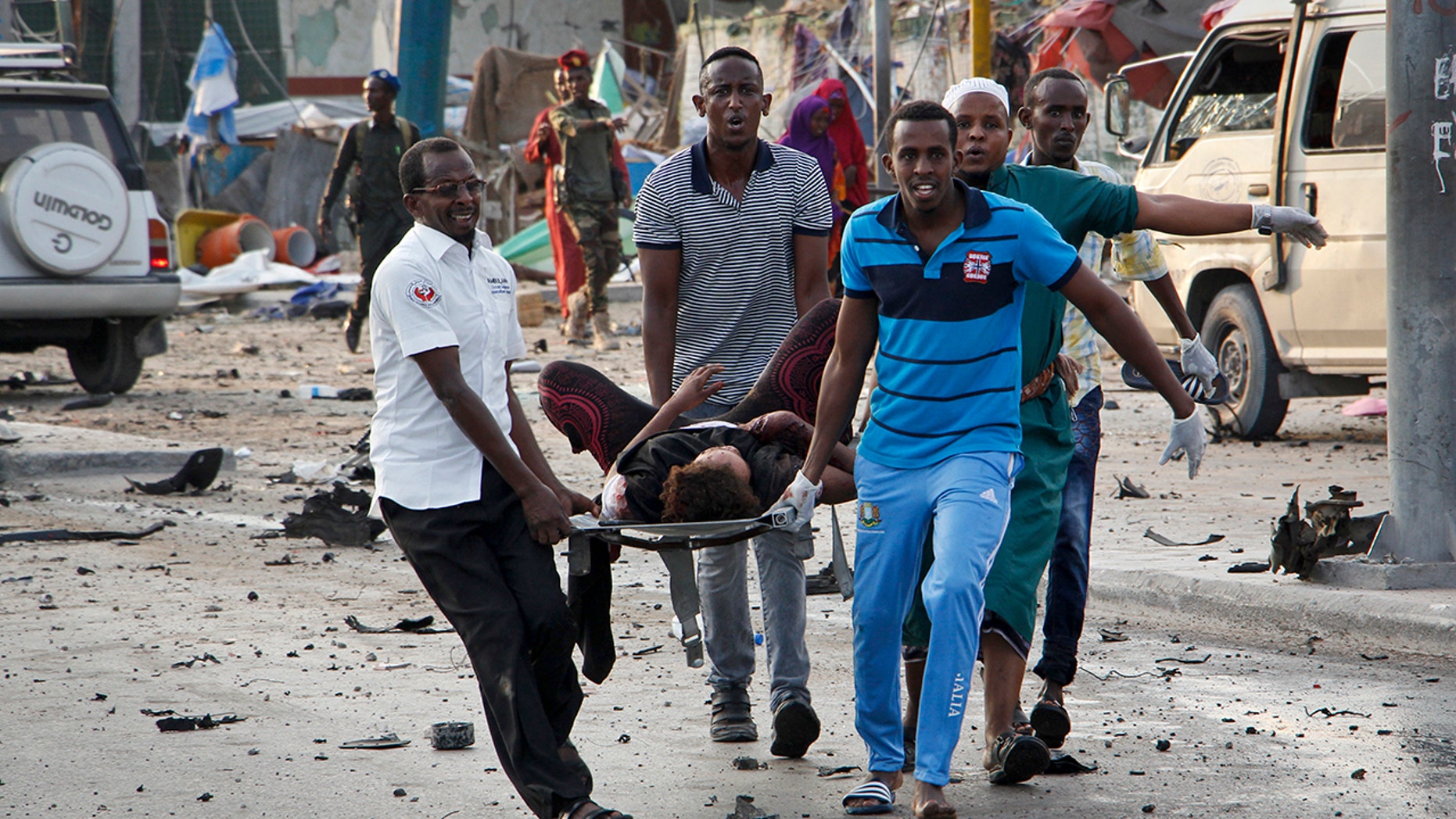 MOGADISHU: The death toll from a string of vehicle bombings near a popular hotel in the Somali capital Mogadishu has jumped to at least 41, police said on Saturday.
Explosions and gunfire erupted in the area around the Sahafi Hotel and the Somali police force's Criminal Investigations Department.
Witnesses said a third blast came from a suicide bomber who detonated an explosives-laden vest at the hotel's front entrance, as three attackers in Somali military uniform were shot at the rear entrance.
Officials on Friday had put the death toll at about 20.
The al-Shabaab terrorist group claimed responsibility for the attacks, which took place during the afternoon rush hour on a busy street near a checkpoint that controls access to Mogadishu International Airport, reports Efe news.
Police official Ibrahim Mohamed told AFP that "more than 10 people died, majority civilians and some security guards". "Government officials and security forces are always in the hotel", he told Reuters.
But Bashir Hassan Farah, another ambulance medic, later said he saw 20 dead bodies, a lot of them civilians. "Abdifatah Abdirashid, the hotel owner, and three of his bodyguards died", Abdiqani said.
"I saw nine dead bodies along the road and they were civilians, some of them riding on rickshaws when the blasts occurred". The head of a local ambulance service tells VOA his company transported 45 wounded people to the hospital.
Al-Shabab said it targeted government officials staying at the hotel. These Shabaab assaults have forced African Union troops to withdraw from several cities and towns in southern Somalia.