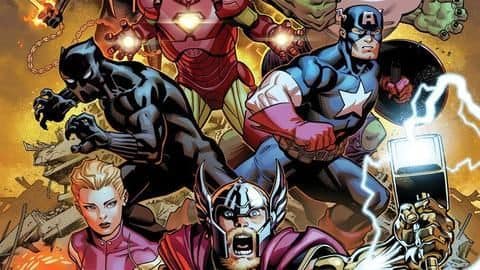 In the comments section, let us know your predictions and what movies you're most excited about, then click on the subscribe button for more from CBR.
As reported by THR, via an Instagram chat to promote his new Los Angeles bar, Duello, Avengers 4 co-director Joe Russo stated that "the running time on Avengers 4 is now sitting right at three hours". For reference, Infinity War is the current record holder of "Longest Marvel film" at two hours and 40 minutes. The most surprising reveal during the interview might be when we'll see a trailer.
Joe Russo, who is directing the film along with his brother Anthony, did not reveal the name of the film during the Instagram live but he did promise that it would live up to fans' expectations and that the stakes of the film were "the highest of any of the films to date, without question".
Right now, it seems as though the only Marvel movie anyone can talk about is the upcoming Avengers 4.
When asked if the movie was already in the post-production stage, Russo answered that the movie's team was halfway through the editing process, and were "scratching the surface on our VFX (visual effects) shots". I mean, the highest of any of the films to date. "Those require a lot of time and thought and energy and effort, and we're very early in the phase of getting VFX done", he added. Similarly, "Avengers 4" is scheduled to come out May 3, 2019, so people have just assumed a teaser would come out this month, but now that's up in the air. "We've just started work with Alan Silvestri on the score, and we're still editing picture at this point".