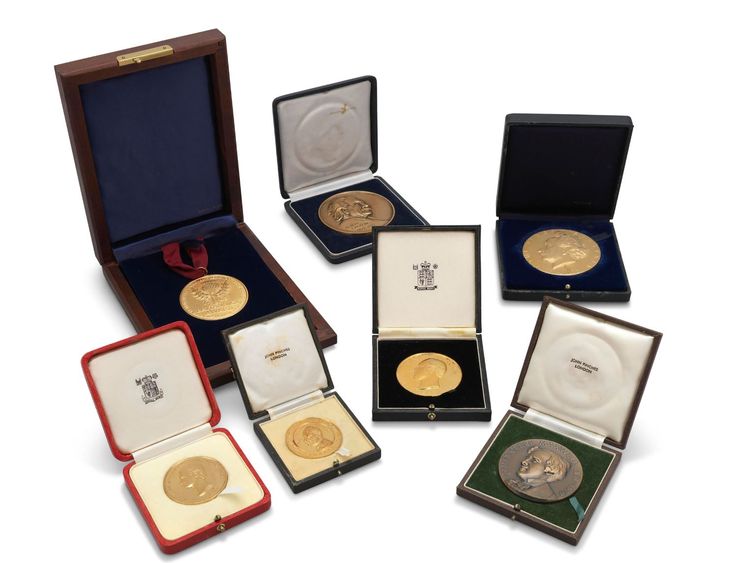 - The auction house Christie's sold one of the five existing copies of the doctoral thesis of Stephen Hawking, reaching a figure of 760 thousand dollars, nearly four times its estimated value (between 130 and 195 thousand Dollars). A motorised wheelchair that belonged to the physicist, who died in March and which was expected to fetch £15,000, went for nearly £300,000.
These included the Eddington Medal awarded by the Royal Astronomical Society in 1975; the Albert Einstein Award for achievement in the natural sciences, awarded in 1978; and a Gold medal of the Royal Astronomical Society awarded in 1985.
The sale, run online by Christie's and including 52 lots, raised more than £1.8m on Thursday.
The sale was named as "On the Shoulder of Giants" which is a reference to the famous phrase once used by Newton: "If I have seen further it is by standing on the shoulders of Giants".
In addition to Hawking's personal documents and items, an original production script for Stephen Hawking's final appearance on The Simpsons-in which he was portrayed as a disc jockey with gold chains and a Kangol hat-also sold 6,250 pounds ($8,157).
The scientist at the University of Cambridge died on March 14 at 76 years of age after suffering a neurological disease that kept him prostrate to a wheelchair for more than 50 years.
The history-making PhD thesis is signed twice by Prof Hawking and was inscribed by the scientist in the year he was diagnosed with motor neurone disease. The paper sold for £7,500. "He had this unbelievable ability to connect with people", Thomas Venning, head of the Books and Manuscripts department at auction house Christie's London, told Reuters.
The physicist's daughter, Lucy, said Christie's had been helping the family & "manage our beloved father's unique and precious collection of personal and professional belongings".