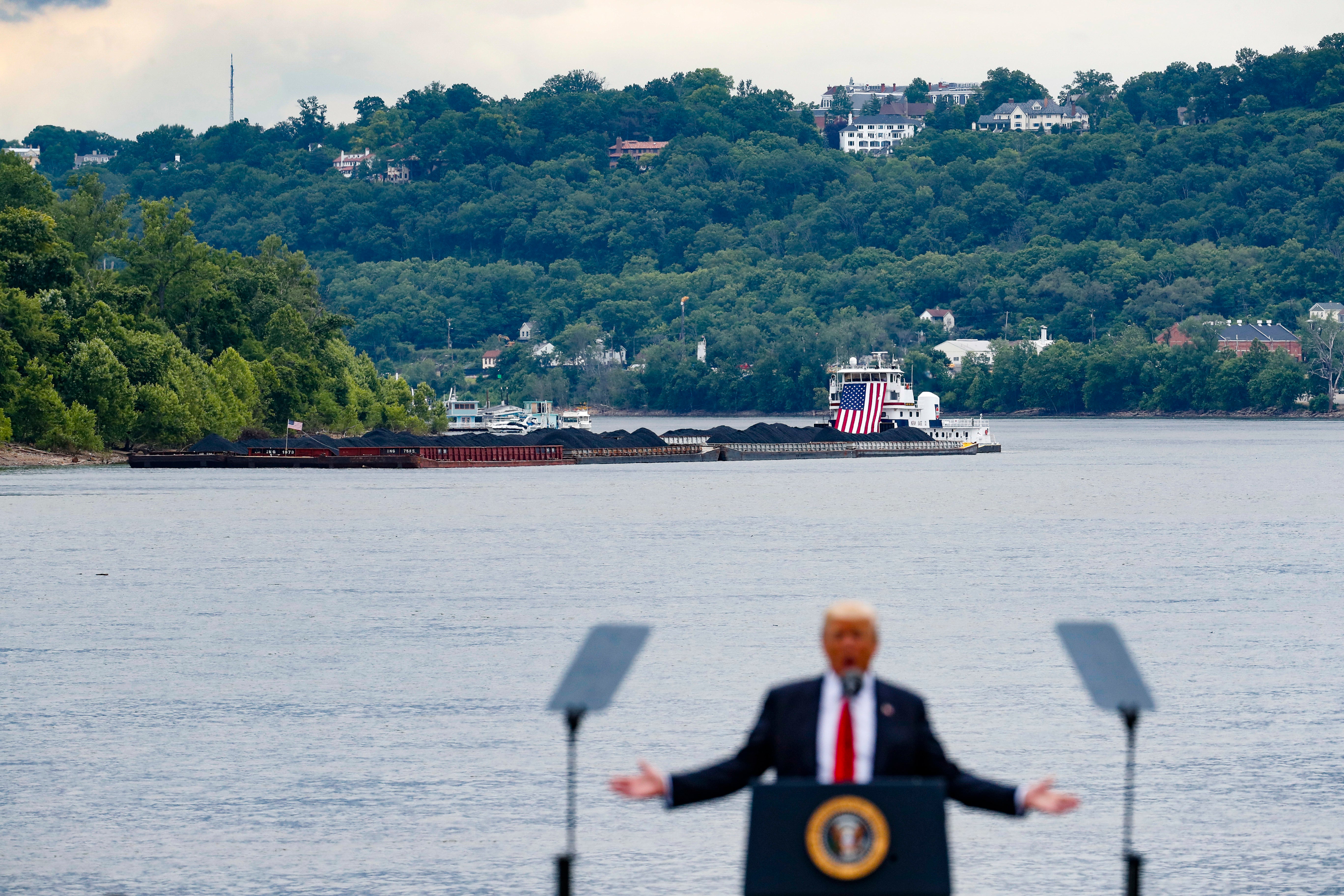 President Trump campaigned on a promise to bring back coal jobs and lift regulations he said were throttling the US economy.
Yet the effort is unlikely to bring about a coal power renaissance in the US, as utilities increasingly shift to cheap, cleaner burning natural gas and zero-emission renewables.
U.S. coal consumption in 2018 is expected to be the lowest since 1979 and fall further still next year, as a near-record number of coal plants closed in 2018, according to a December 4 report by the Energy Information Administration. Tougher pollution rules also have compelled some older, dirtier-burning coal plants to close rather than upgrade their equipment to trap more harmful coal emissions.
President Trump put the coal industry at the forefront of his campaign and presidency. He and other Republicans frequently attacked President Obama for his increased regulations of the industry.
Trump's enthusiasm for coal has helped to make Appalachian "coal country" one of Trump's most fervent bases of support as Trump racked up big wins in West Virginia, Ohio, Kentucky and other states.
Federal government figures continue to show otherwise, however, as market forces inexorably tamp down coal demand.
ASSOCIATED PRESS In this June 7, 2017 file photo, a coal barge is positioned as a backdrop behind President Donald Trump as he speaks during a rally at the Rivertowne Marina in Cincinnati.
Despite trying for almost two years to prop up coal by rolling back climate regulations, the industry remains in sharp decline-coal consumption peaked in 2007. The shale boom created a glut of cheap natural gas in America, and the costs to deploy wind and solar continue to plunge. They often referred to it as a "war on coal".
Pizarchik, who worked under the Obama administration, is now a consultant on water quality and reforestation.
Ironically, the new tax law approved by the Republican-controlled Congress has encouraged coal plants to close, as utilities use a provision that allows them to accelerate depreciation costs for closing plants, he said. "The decline in coal-fired capacity is expected to further reduce coal consumption: EIA's latest Short-Term Energy Outlook expects power sector coal consumption to fall 4 percent in 2018 and 8 percent in 2019".
Appearing before the National Petroleum Council in Washington on Tuesday, Energy Secretary Rick Perry devoted much of his remarks to urging development of natural gas and petrochemical industries in Appalachian coal country.
National gas production in Ohio, Pennsylvania, and West Virginia has jumped from 2 percent of the nation's total in 2008 to 27 percent previous year, Perry said.