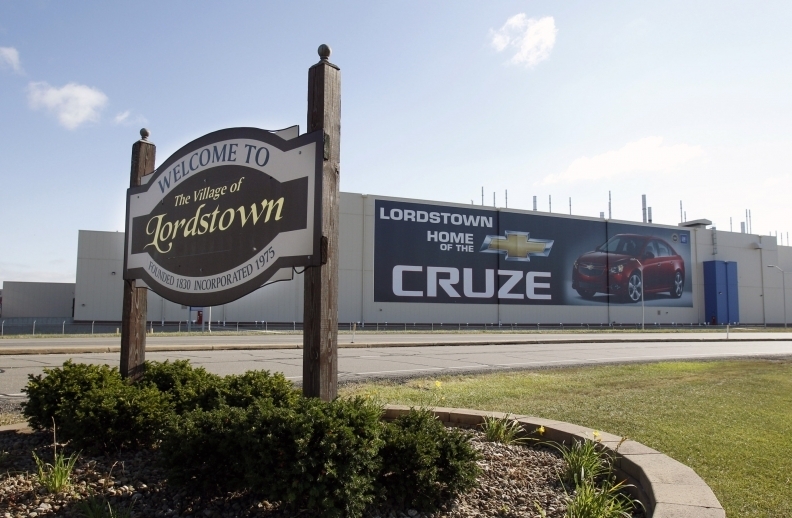 Barra herself told reporters that GM was taking the steps it had to take to respond to a quickly evolving industry, and insisted the company was trying to be a "good corporate citizen".
Barra defended the company's decision to overhaul its production and facilities in an exclusive interview with FOX Business' Edward Lawrence while adding that the company is focused is on the workers and ensuring that GM remains a leader in the rapidly changing auto industry. "Product decisions made by the company have left USA and Canadian plants with low volume".
In 2014, GM announced it was investing $5 billion in Mexico through 2018 to modernize and expand its manufacturing facilities there.
John Wise, a former GM engineer and now LOCI Chairman, said the automaker's cutbacks stems more from a cultural issue rather than a business or economic decision. GM says that since 2009 it has invested $22 billion in USA facilities.
"It's been very profitable to leave the United States and go to Mexico", Levin said of GM's expanded production of trucks and SUVs in Mexico.
Barra also met with U.S. Rep. Tim Ryan, a Democrat whose congressional district is home to the Lordstown plant, and planned to meet Maryland lawmakers.
"We need to make sure that General Motors is around for the next several decades", she said on Wednesday.
GM said last week it would close five North American assembly plants next year and cut up to 15,000 jobs as it blames slow selling vehicle sales for the need to restructure.
Portman said he and Brown urged Barra to speed up talks.
"I think we've had really really productive discussions, and I think they have a better understanding of what we are doing and why, and how we are making sure that we are supporting the displaced workers, especially in the plants that are impacted", Barra said after the meeting. "That's what I think can be the most responsible thing that we can do to thank the American taxpayers for what they did for us". Debbie Dingell, D-Dearborn, issued a statement saying that it was important that Barra met with the MI delegation. "And we're going to fill up those factories, or rip them down and build brand-new ones". The union has asked GM to rescind the decision and resolve the fate of the plants in talks for a new labor contract next year.