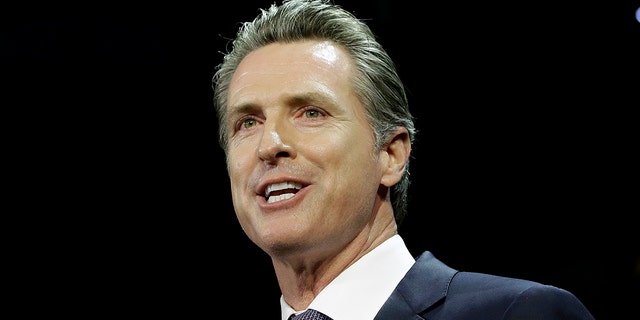 Increased revenues have allowed California to maintain budget surpluses after the state posted huge deficits following the Great Recession beginning in 2008 forced sharp cuts in education and health care.
The blueprint includes $13.6 billion Newsom has proposed setting aside for what he called "budget resiliency", with those monies earmarked to pay down unfunded retirement liabilities, to build on California's rainy-day cash reserve and to retire some of the state's debt.
Like Brown, Newsom said he is girding the state against an inevitable recession.
With last year's approved budget of $139 billion, Brown was able to secure a $15 billion surplus in addition to the $15 billion already in the state's rainy day fund.
The budget expands the earned income tax credit, adds $1.3 billion for housing development and almost $2 billion for early childhood education and care.
He wants to make a $3 billion one-time payment to California's teacher pension fund on behalf of schools to help districts that are seeing more of their budgets eaten up by pension obligations.
It's the largest projected California budget surplus since at least 2000, according to state finance officials. The bulk, about $400 million, would go to the community college system with the goal of making tuition free for two years.
Saying California is "not playing small ball", Newsom is also seeking more than $1 billion to combat the most populous state's homeless problem by encouraging new affordable housing.
Among the budget items that Newsom has already outlined are a almost $2 billion plan to support low-income children, with much of the money earmarked for construction of childcare facilities and kindergarten classrooms. That tally amounts to an increase of $5,000 per student compared with spending levels seven years ago, the budget said.
$140 million to expand Medi-Cal coverage to young adults, ages 19-25, living in the state illegally.
Newsom also plans to increase subsidies for people who buy their own insurance, rather than getting it from an employer or government program.
A significant (but unknown) investment toward a major expansion of California's paid family leave program.
Details of Newsom's plan weren't immediately available, but last year's proposal would have taxed residential customers 95 cents a month, to raise about $110 million a year. It's the Democratic governor's opening request in six months of budget negotiations with legislative leaders.
California now replaces a portion of wages for six weeks for new parents, and birth mothers can take an additional six weeks of disability leave. The program is funded through a payroll tax.