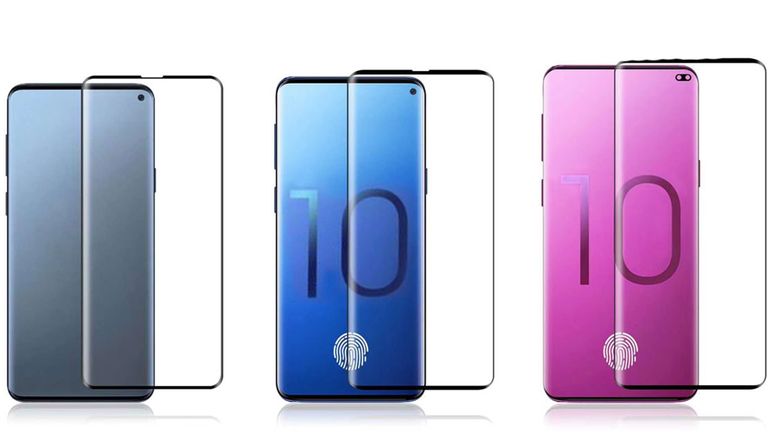 More precisely it is publicising the upcoming Galaxy Unpacked 2019 which will be held a couple of days ahead of the MWC in Barcelona. It must be noted that Samsung officially announced the industry's first 8GB LPDDR5 DRAM module for mobiles back in July previous year, which might well make its way to the Galaxy S10 series.
The slogans nearly make it certain that Samsung will finally unveil its foldable phone on February 20 at the Galaxy S10 unveiling to be held in San Francisco, which it sent invites for last week that also hinted at a foldable model among the offerings.
See what we mean?
Finally, the report states that the main S10 series will hit shelves in Samsung's home region on March 8, while the S10 X will debut later on March 29. Rumors and leaks around Galaxy S10 have already flooded the internet.
However, Samsung has not confirmed the Samsung Galaxy S10 name or any details in its invite, but it does cite the fact that "this year marks the 10-year anniversary of the Galaxy series". The Wall Street Journal claims Samsung plans to launch three variants of the Galaxy S10 with different display sizes. He also added that Samsung's upcoming 5G smartphone will be exclusive to Verizon for a few months following its launch before it becomes available from other carriers. These are much-rumored to sport in-display front cameras, which some OEMs refer to as punch-hole, but Samsung refers to as Infinity O.
The Twitter user recently posted an image of three cases that are presumed to be for the Galaxy S10 Lite, Galaxy S10 and Galaxy S10 Plus respectively. The more exciting device is the Samsung Galaxy F handset, the company's and likely the first mainstream folding smartphone with a flexible screen.
Sprint wants its customers, and everyone else, to know it will be launching a Samsung-made 5G phone in 2019, just as Verizon, AT&T, and T-Mobile have already revealed.
Samsung said the slogan "unfolding the future" showed its dedication to bringing smartphone innovation, but did not comment further.