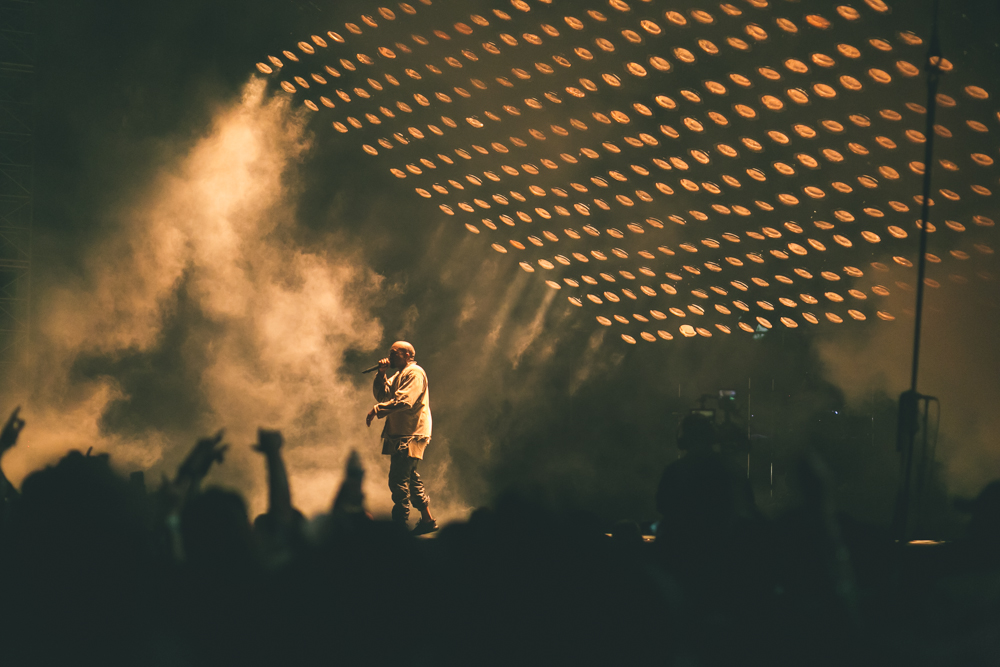 There's new information about why we're getting Ariana Grande, Childish Gambino and Tame Impala-but no Kanye West-as this year's Coachella headliners.
According to editors at Billboard, days before the rapper was due to be revealed as one of the 2019 headliners, he insisted on performing in a custom-built dome in the middle of the festival grounds at the Empire Polo Fields in Indio, California, rather than on the main stage.
And while that report actually turns out to be kind of true, the real story is so much better still... Said executives explained to the artist that the dome would be impossible to build in four months and would mean a whole rearrangement of the festival site and the removal of a bunch of port-a-loos. West wanted the dome to feature state-of-the-art production and video installations with the ability to house numerous festival's 125,000 attendees, performing there instead of the main stage after claiming its size was "artistically limiting".
A source tells Billboard that West had taken the call while on vacation with his family and said it was Goldenvoice's responsibility to deal with the bathrooms. Then he hung up.
It was no doubt a major blow for Tollett and the Coachella team, but nevertheless they got on the phone with Scooter Braun and within 24 hours, had secured Ariana Grande as West's replacement for the final night.
It was also alleged that when Kanye was told his dome would not be built, he became irritated, and abruptly ended talks with Goldenvoice bosses. Let us know your reactions in the comments (below)!