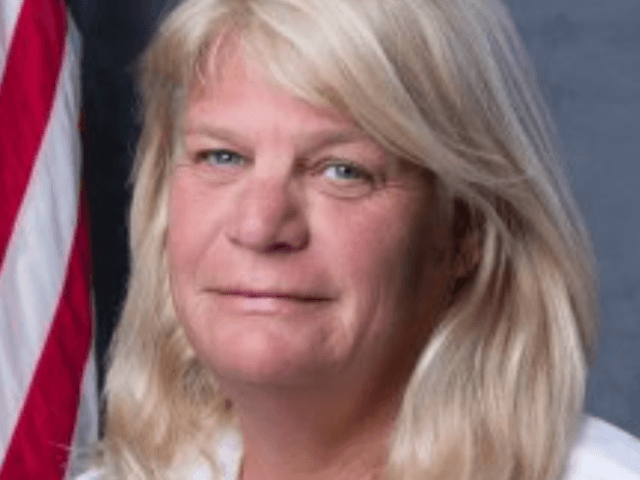 A Florida politician is accused of groping her co-workers and licking their faces during her unwanted sexual advances, according to a complaint made to the Florida Commission on Ethics.
Madeira Beach City Commissioner Nancy Oakley submitted her resignation on Tuesday but insisted she was innocent, the Tampa Bay Times reported. The Commission also called on Republican Florida Gov. Ron DeSantis to issue a public reprimand of Oakley.
Crawford, 41, who left his post in 2017, claimed in a complaint that Oakley was inebriated when she came up to him and licked the side of his face, starting from his Adam's apple.
Verdensky, Marsicano and former community services director Michael Maximo claimed to have been licked by Oakley on other occasions.
Oakley had a 'habit of licking men that either she was attracted to or thought that she had authority over, ' Crawford said.
Since Oakley previously chose to not seek re-election, she would have vacated her seat anyway after serving out her current term ending in March.
Oakley told investigators that she spotted Crawford with Cheryl McGrady, whom he later married.
The report cited testimony from multiple witnesses that claimed Oakley was intoxicated and acted inappropriately toward the city manager.
The Commission announced January 30 it had determined Oakley violated the state's ethics code with her "inappropriate behavior" toward city staff. Crawford's complaint added that Oakley groped his crotch and rear end.
Oakley and fellow city officials Jon Douthirt and mayor Maggi Black soon suspended Crawford, The Herald reported.
Oakley plans to appeal the ruling.