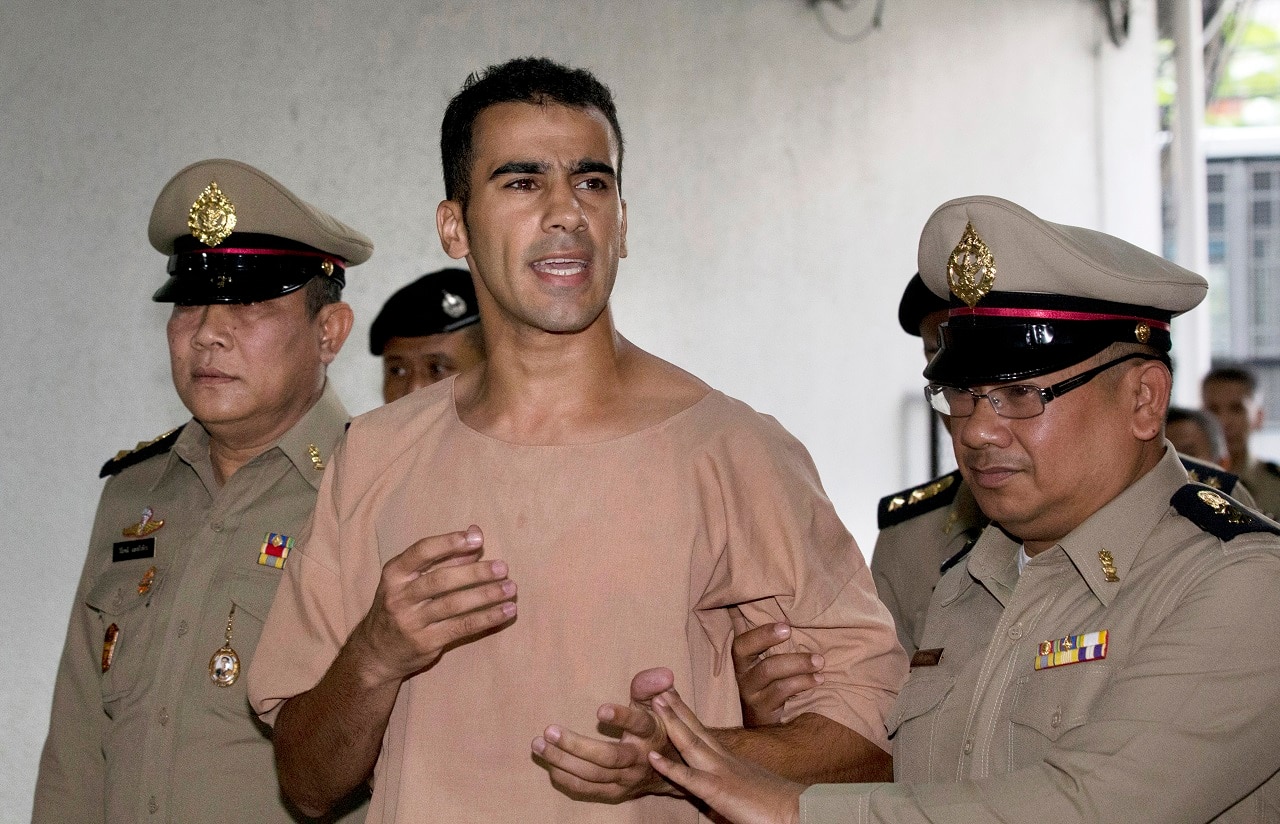 Thailand's Office of the Attorney General (OAG) asked the court to end proceedings against Al-Araibi because Bahrain had said it no longer wanted him, officials told BBC Thai on Monday.
Al-Araibi has been jailed in a Bangkok prison since late November with his country of birth Bahrain keen to extradite the Australian refugee to serve a 10-year prison term he received in absentia. He has denied those charges and says the case is politically motivated.
Separately, BNA said Bahrain's Crown Prince Salman bin Hamad Al Khalifa met Sunday with Thailand's foreign minister who was visiting the island.
He eventually made it to Australia, where he was granted refugee status.
In November a year ago, he and his wife flew to Thailand for their honeymoon, believing his Australian visa allowed him to travel safely, but they were detained immediately when they landed at Bangkok's Airport in response to an Interpol "red notice". He has been living in Melbourne, where he plays for a semi-professional soccer team. He said he believed he was targeted for arrest because of his Shiite faith and because his brother was politically active in Bahrain.