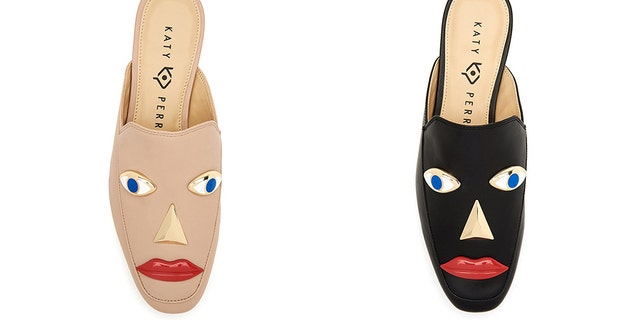 Katy Perry performs during Byron Allen's Oscar Gala Viewing Party to Support The Children's Hospital Los Angeles at the Beverly Wilshire Four Seasons Hotel on March 4, 2018 in Beverly Hills, California.
Days after Spike Lee, Soulja Boy and Dapper Dan shamed Gucci for its Blackface apparel, Katy Perry's latest shoe line has made the same mistake as the Italian luxury brand.
Katy Perry's fashion line is pulling a number of shoes from retailers including Dillards and Walmart after one of the styles was criticized for evoking racist imagery.
The shoes in question are the Rue Face slip-on loafers and Ora Face block heel sandal, black-leather shoes, which feature blue eyes, a nose and red lips, sparking outrage that the styles resemble "blackface".
The shoes, which depict a blue-eyed face on top of black material, apparently imitate blackface.
Although the shoes come in two colors, black and beige, only their black counterparts have drawn criticism due to their resemblance to classic blackface makeup.
Social media roared, and Katy Perry listened. But it's not just our politicians letting us down.