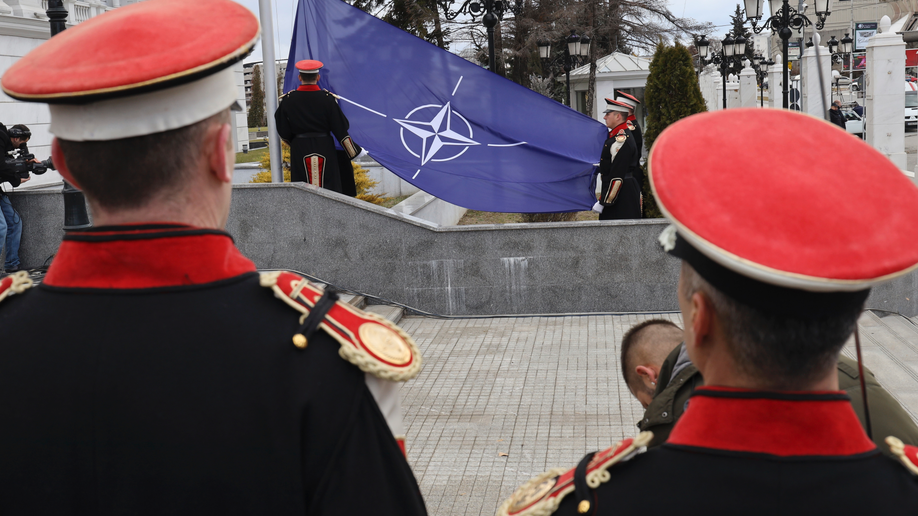 "Government of the Republic of Macedonia" signs were removed from the country's main government building in the capital Skopje.
Workers set up a sign with Macedonia's new name at the border between Macedonia and Greece, near Gevgelija, Macedonia February 13, 2019.
North Macedonia also formally notified the United Nations about the name change, the government said.
Macedonian workers pasted labels featuring the country's new name on a sign on February 13 on the border with Greece.
Skopje and Athens buried a 27-year dispute in agreeing in June last year to rename Macedonia as North Macedonia. "We can't change our past, but we can and we will shape our future of friendship, partnership and cooperation".
Since 1991, Athens had objected to its neighbor being called Macedonia because Greece has a historic northern province of the same name.
Although more than 130 countries formally had recognized the country as Macedonia, the United Nations and other global bodies used the "Former Yugoslav Republic Of Macedonia", the cumbersome moniker Greece and Macedonia settled on for an interim accord in 1995.
Greece had blocked membership because it saw the previous name as a threat to its own Macedonia region. The central bank in Skopje will start issuing new banknotes by the beginning of 2020.
The small Balkans country changed its name from Macedonia on Tuesday.
Just last Wednesday, NATO members signed the accession protocol alongside North Macedonia to launch its path to membership.
All plaques on offices must also be replaced within four months, while the Interior Ministry should start issuing new passports by the end of 2019.
Earlier on Tuesday, Macedonia raised a North Atlantic Treaty Organisation flag at its main government building, as members of the alliance continued to ratify the country's accession agreement. Slovenia on Tuesday became the second country to do so after Greece, which made the move last week.