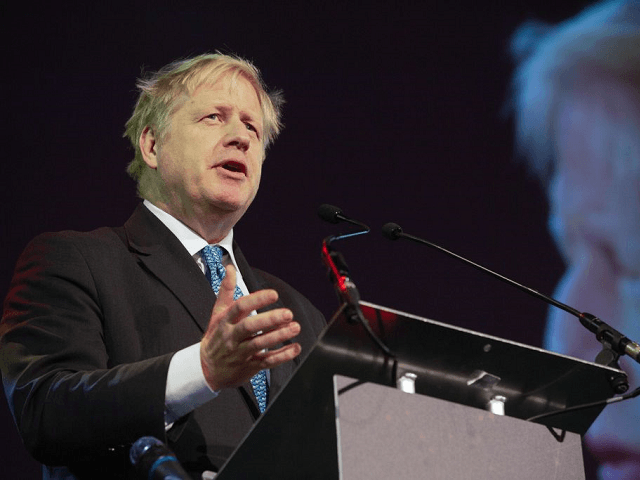 Prime Minister Theresa May gives a statement about progress on Brexit talks to MPs in the the House of Commons, London.
May told MPs that if she fails to broker a new deal with the European Union before 27 February, her government will table a new motion to Parliament, in a bid to gauge the sort of deal which could obtain majority support from MPs.
May is seeking changes to the backstop, the backup mechanism contained in the withdrawal agreement to avoid a hard border in the island of Ireland, after MPs asked her to go back to Brussels to renegotiate it in a vote late last month.
But talks with European Union leaders in Brussels last week did nothing to unblock the impasse over the status of the backstop.
On January 15, MPs voted it down by 432 votes to 202 in an historic defeat for the prime minister, brought about by opposition to the backstop from within May's own party.
Eurosceptic Conservative MPs see the backstop as a way of tying the United Kingdom to the EU's trade rules indefinitely.
As the deadline looms, Mrs May would then put her revised deal to Parliament in London to approve, forcing politicians to choose between an orderly divorce and a potentially chaotic no-deal Brexit that could hit the pound by as much as 25 per cent.
Warning that the Prime Minister was preparing to use the extra time needed to get an agreement for her deal - which may never materialise anyway - to delay Brexit, UKIP leader Gerard Batten warned the Prime Minister of the potential repercussions for her party if she betrayed Brexit.
Apart from a permanent customs union, Labour urged for close alignment with the EU single market, dynamic alignment on workers' rights, commitment on participation in EU agencies and funding for education, environment and industry, as well as agreement on security cooperation that would include sharing databases.
Her statement on Tuesday reiterated she was not willing to budge on her red lines, arguing that a customs union would prevent the United Kingdom from having its own independent trade policy, and that it would be "a less desirable outcome than that which is provided for in the political declaration".
Brexiteer MPs in her Conservative Party are particularly unhappy with the so-called backstop provision meant to keep the border with Ireland free-flowing. Brussels has reiterated it would not re-open the Brexit deal agreed on in November.
"Talks are now at a crucial stage and we must all hold our nerve", May said, adding she believes Britain can reach a deal that will have the support of Parliament, and also honor the result of the 2016 referendum when British votes backed leaving the EU.
Brexit Secretary Stephen Barclay and David Lidington, May's de facto deputy, are in Strasbourg meeting members of the European Parliament, while British Foreign Secretary Jeremy Hunt is in Paris as part of a diplomatic offensive.
No 10 insists Mrs May will hold a vote on her deal as soon as possible.
The UK's Office for National Statistics (ONS) said on Monday that the economy has seen its weakest growth rate in six years amid Brexit uncertainty and a global economic slowdown.
Business leaders have argued that a no-deal Brexit would spell disaster for the UK's economy.
She said she was prepared to speed up other parts of the ratification process of the Brexit deal if time gets too tight to pass legislation before exit day - a move some interpreted as a sign she was willing to keep negotiating until the last moment.
"It's clear from our side that we are not going to reopen the withdrawal agreement but we will continue our discussion in the coming days", Barnier said.