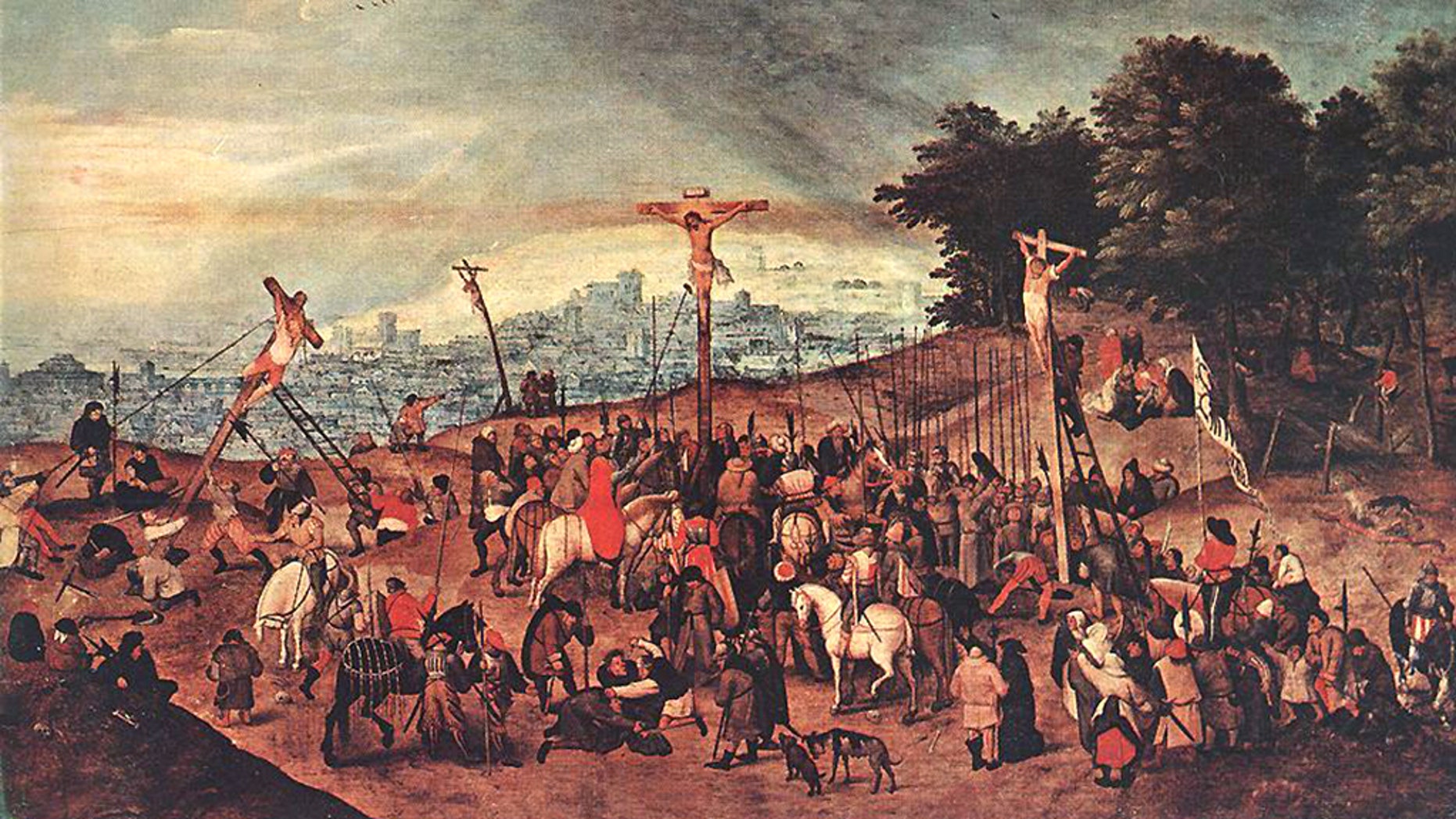 A pair of thieves were well and truly outmanoeuvred on Wednesday morning.
It was by the Flemish artist Pieter Brueghel the Younger - or so they thought.
Except it was a fake.
Hours later, Italian police declared that they had been informed of rumours regarding the plotted robbery, and placed cameras to catch the thieves in the act.
Seventeenth-century Flemish artist Pieter Brueghel the Younger's famous painting The Crucifixion was donated to the Santa Maria Maddalena church in the small Ligurian town of Castelnuovo Magra more than a century ago.
The Crucifixion is worth an estimated $3.3 million.
On Wednesday, the thieves broke into the display case containing the painting with a hammer and made off with the painting by vehicle - seemingly unaware that their loot was anything but the real deal.
Mayor Daniele Montebello - who was in on the ruse - initially told reporters that the painting was "a work of inestimable value, a hard blow for our community".
What the thieves had actually stolen was a worthless replica of the Flemish masterpiece that had been installed over a month ago.
Now, the Italian police are hunting down the thieves.
The painting was previously stolen by local criminals in 1979.
"Rumors were circulating that someone could steal the work, and so the police chose to put it in a safe place, replacing it with a copy and installing some cameras", Mayor Daniele Montebello told Italian news agency ANSA.
He also thanked members of the church for holding their peace - "because some faithful had noticed that the one on display was not the original, but did not reveal the secret". Police installed surveillance cameras to monitor the church.
They stole a painting from an Italian church.
The 26in by 17in canvas is a copy of a work by his father.